Skip to Main Content
It looks like you're using Internet Explorer 11 or older. This website works best with modern browsers such as the latest versions of Chrome, Firefox, Safari, and Edge. If you continue with this browser, you may see unexpected results.
Help with case studies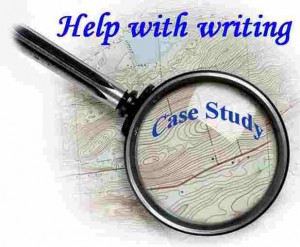 Photo: https://www.professays.com
How To Write a Case Study
What is a case study?
Attempts to shed light on a phenomena by studying a single case example.
Focuses on an individual person, an event, a group, or an institution.
Allows for in-depth examination by prolonged engagement or cultural immersion
Explores processes and outcomes
Investigates the context and setting of a situation
Can involve a number of data gathering methods